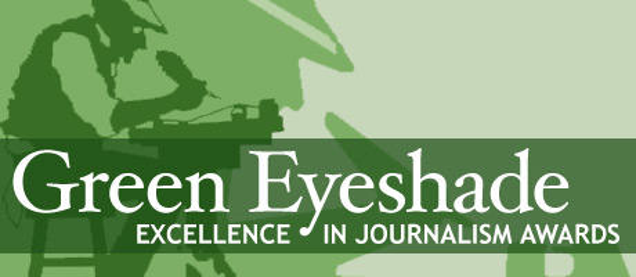 Minggu lalu, bahagian selatan Persatuan Wartawan Profesional mengumumkan pemenang Anugerah Eyeshade Hijau Tahunan ke - 67 . FUSION menyapu tempat pertama, kedua dan ketiga dalam kategori dokumentari / televisyen.

Pasukan "The Naked Truth" telah diiktiraf dengan hadiah pertama untuk dokumentari mereka " Undocumented on Campus ." Pasukan itu juga membawa pulang tempat kedua untuk laporan khas mereka " The Naked Truth: Standing Rock ."
Pasukan pengeluaran alam sekitar rangkaian diberi penghormatan dengan tempat ketiga untuk "98% Manusia" khas mereka. FUSION juga diiktiraf dengan kemenangan ketiga dalam kategori videografi / dalam talian atau televisyen untuk "Bolder."
Anugerah Eyesade Hijau adalah pertandingan kewartawanan serantau yang tertua di negara ini. Sejak tahun 1950, The Green Eyeshades telah mengiktiraf kewartawanan terbaik di tenggara Amerika Syarikat - yang kini termasuk cetak, televisyen, radio, dan dalam talian.